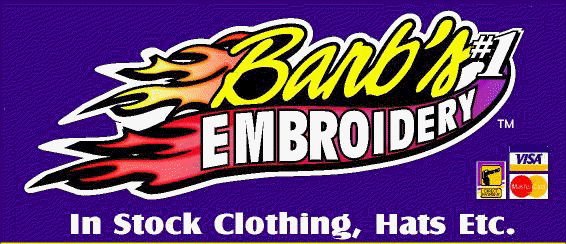 Welcome to
Barb's #1 Embroidery, Sault Ste. Marie ON
Product Page

Mostly Canadian made clothing.
Click on the logo to go to available product pages.
Over 40,000 in-stock designs
Now Here
Full line of colour hoodies.
Soft shell jackets.
Gifts from Canada, candles, etc.
Fall and winter jackets to choose from.
Great pants, for curling and the sporting someone.
Variety of NEW Ball Caps & accessories.